THE HIDDEN ENEMY EDUCATION PACKAGE
For EDUCATORS, LECTURERS, or SEMINAR LEADERS
ORDER YOUR FREE
EDUCATION PACKAGE
(Offer limited to one free package per educator or seminar leader.)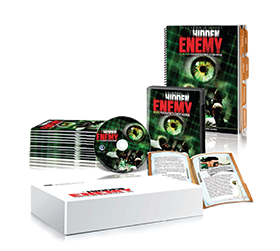 Today, with militaries of the world awash with psychiatry and psychiatric drugs, an average of 23 US soldiers and veterans are committing suicide every day.
Also with tragic military base shootings occurring, you wonder why is this happening.
The answers are in the Hidden Enemy documentary.
With experts and soldiers giving real-life testimony, you will be shocked at psychiatry's staggering hold over the military.
If you are an educator, lecturer or member of a veterans group who wants to get this information out and form coalitions to enlighten those in Congress or the government to take fast action, get this free education package.
The education package contains:
The Hidden Enemy Educator's Guide, containing all resources needed to support a full seminar agenda based on the documentary The Hidden Enemy: Inside Psychiatry's Covert Agenda.


The Hidden Enemy: Inside Psychiatry's Covert Agenda documentary (1:48 minutes). Featuring interviews with over 80 soldiers and experts, this penetrating documentary shatters the façade to reveal the real enemy who are destroying our world's militaries from within.


24 copies of the booklet which accompany the documentary for seminar participants to read and pass on to others.
We are able to provide you with these materials for free thanks to the generous donations of CCHR's contributors. In return, we ask that you inform CCHR of the results obtained from use of the information. Student/participant feedback, testimonials and statements from colleagues or professionals who benefited from knowing these facts are all welcomed by CCHR.
If you do not conduct classes or seminars, you wish to raise public awareness of mental health abuse issues, we encourage you to request our free The Hidden Enemy documentary DVD.